Job Offer : Lead Technology Developer
28-07-20
Opportunity watch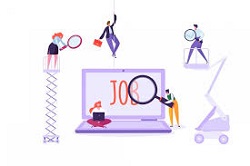 ReVolta is a technology start-up specializing in energy storage, energy management and circular economy. Our mission is to bring to the market energy storage solutions that are cheap and environmentally friendly.
Location: Brussels
Full-time or 4/5
Our core activities are:
Managing energy storage for buildings. We manage our clients' batteries by optimizing the use of their storage capacity. We are experts in energy management, and we contribute our business intelligence to increase the value of storage capacity in energy markets, behind-the-meter services such as peak-shaving, or in conjunction with EV charging.
Engineering & consultancy services in the fields of energy management, electricity system market design and circular economy services.
ReVolta is also co-founder of the joint venture Watt4Ever, a one-stop-shop for the management of end-of-life electric vehicle batteries, and a second-life battery manufacturer.
ReVolta and Watt 4Ever have already a well-established client list, including clients like Delhaize and Elia or environmental NGO's.
ReVolta is an open, dynamic, and welcoming start-up that lives by its values:
Societal impact: We are driven by our will to innovate for the good of society. Our technologies intend to leverage the energy transition using circular economy principles and top-level business intelligence.
Innovation: We have chosen the fields of energy storage and electro-mobility because we are convinced of their strong innovation potential. We are passionate about all opportunities of innovation that can generate an impact.
Customer-centricity: User empowerment is the corner stone of our effort to generate impact. Our services aim at meeting customer needs while helping them take the smart and efficient path.
Knowledge-driven: We develop & sustain top-level expertise in the fields of energy management, energy storage and circular economy services, and contribute it to society.
The job
ReVolta is looking for a Lead Technology Developer to lead its development and manage its platform implementation.
During the last 1,5 years ReVolta has been developing a software end-to-end platform solution for the management of energy storage. The platform combines local intelligence, in the form of propriety controllers developed by ReVolta, with cloud-based centralized management tools using optimization algorithms.
ReVolta has already deployed its solution in pilot sites and is pursuing its development also in parallel with R&D projects in collaboration with major academic & industrial partners.
The duties of our Lead Technology Developer will be:
Analysing business needs and leading the IT development of our solution.
Implementing the energy management processes and tools.
Understanding client needs and implement accordingly.
Coordinating key external partners who are contributing in the development.
Interfacing with the CEO and CFO and provide content for project proposals, external communications etc.
Managing project budget, timing, and resources.
Occasionally participating in consultancy missions.
Your profile
You have an engineering degree, with a specialty in energy, IT or process engineering.
You have 5 years of experience in IT projects in the energy sector.
Experience in cybersecurity, web communication protocols, embedded software development and multi-parameter optimization techniques are significant advantages.
You have a good knowledge of Python. Knowledge of other programming languages is a plus.
You are looking to take stakes and a leading role in a startup, you are strongly driven by entrepreneurship and you are prepared to take new directions should the company needs evolve.
You have good project management skills and you are capable of defining a budget and timeline and sticking to them.
You are good communicator and are capable of working both within a team as in complete autonomy.
You have a strong customer orientation and you are outwards-driven.
You are fluent in English. A good level of French or Dutch is a plus.
What we offer
ReVolta proposes to work in the stimulating reality of a startup at its beginnings, but with great ambition and a strong societal impact, and whose founders are experienced professionals recognised in their field.
For this role, ReVolta is looking for a partner who will be assuming a leading role in the company and will be organic to its growth. We propose the opportunity to learn and create in an exciting environment, in creative liberty and amazing growth opportunities.
Interested?
Then send us your CV and motivation letter at aorfanos@revolta.co.