Joint R&D Project (The Industry of Tomorrow: Green, Human & Smart)
14-04-20
Accompagnement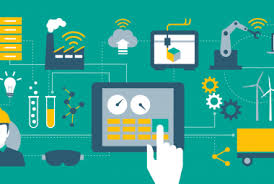 L'appel « Joint R&D 2020 (The Industry of Tomorrow : Green, Human & Smart) » qui permet de développer un projet R&D collaboratif, est lancé.
Grâce à cet appel thématique, Innoviris encourage la collaboration entre les mondes académique et industriel. Il permet ainsi aux entreprises d'intégrer les dernières innovations et aux chercheurs de rencontrer des cas pratiques auxquels appliquer leurs découvertes. Le thème de l'appel à projets 2020 est 'The Industry of Tomorrow: Green, Human and Smart'.
Artificial Intelligence and Computer Vision
Edge Computing
Digital Twins
Blockchain
Location Technologies
Sensors and Internet of Things
Advanced Detection Technologies
Advanced Manufacturing Technologies (e.g. Additive Manufacturing)
Advanced Robotics
Advanced Human-Machine Interaction (HMI) and Extended Reality (XR), i.e. Augmented Reality (AR), Mixed Reality (MR) or Virtual Reality (VR)…
Les projets financés dans le cadre de cette édition contribueront à enrichir l'industrie bruxelloise de nouvelles méthodes de production : plus intelligentes, plus efficaces et plus compétitives, mais aussi plus respectueuses de l'environnement et de ses employés.
Si vous cherchez un partenaire universitaire ou de recherche ou vous avez une idée, n'hésitez à contacter Ronnie.Raeymaekers@ulb.be pour toute question.